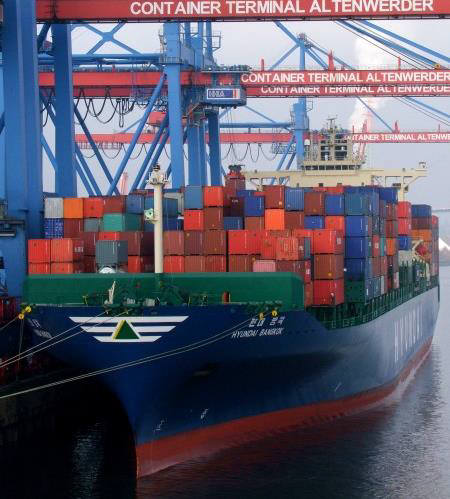 Satellite communication solution company Modutel introduces the regional maritime satellite communication service (R-MVSAT).
Modutel (CEO Park Jong-sik) announced on the 7th that it has developed R-MVSAT in cooperation with Marinlink and Intellian Technologies, and will provide it to mid-sized commercial vessels and fishing boats operating in Japan, China, and Southeast Asia offshore.
R-MVSAT is a satellite communication-based high-speed internet service for ships that allows unlimited use of high-speed internet, such as land, on ships that are sailing for around 1 million won per month. Internet phone, e-mail and other large data communication, internet search, social network service (SNS), etc. are possible.
The service target is about 500 medium and large-sized vessels that operate in about 5000 km from Korea to Southeast Asia.
MVSAT is a high-speed Internet service for large commercial and long-distance fishing vessels that travel to and from the ocean. R-MVSAT is a service for small and medium-sized shipping companies and shipowners who have been operating a relatively short distance compared to long-term-operated large-sized ships and have been unable to introduce the existing MVSAT due to conditions such as ship size.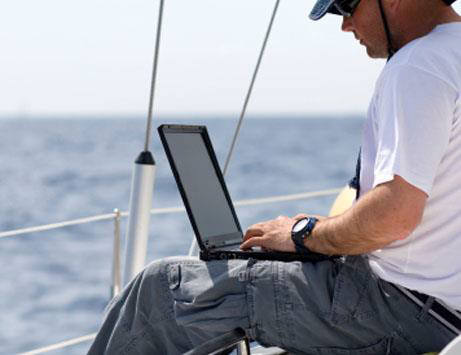 The image of Modultel R-MVSAT that allows you to enjoy high-speed Internet service on a ship in service.
Using Intelsat Satellite, the world's largest satellite company, and the satellite communication network is a global satellite. Network operator Marlink and VSAT antennas are provided by Intellian, the world's No. 1 market share.
Modutel plans to preoccupy the market by focusing on these strengths. MVSAT products, which represent services and short-term fixed-rate subscriptions in specific regions, were first introduced by KT Saat earlier this year. With the launch of Modultel's service, two rival systems have been established in the domestic R-MVSAT market.
Park Jong-shik, CEO of Modultel, said, "With the increase in the number of satellites and the rapid development of satellite communication technology, marine high-speed Internet services are also becoming popular. The R-MVSAT is a sign that the maritime high-speed Internet service extends from large merchant ships that travel to and from the ocean to offshore-operated vessels. p>
Meanwhile, Modultel, Intellian, and Marlink will hold a joint seminar of three companies at the Paradise Hotel in Busan on the 22nd and introduce the background and advantages of R-MVSAT.
Busan=Reporter Im Dong-sik dslim@etnews.com